Last Updated on October 26, 2023 by admin
The Origins of an Icon
Indian Motorcycles, a name that evokes nostalgia and pride among biking enthusiasts, can trace its roots back to the early 20th century. Founded by George M. Hendee, a bicycle enthusiast, and Oscar Hedstrom, the genius behind the first gas-powered bike, Indian Motorcycles quickly sped its way into the hearts of Americans. The duo did invent an iconic brand and established a racing legacy right from their debut, marking a Boston to New York win.
Rising Above the Horizon
The 1910s were a golden era for Indian Motorcycles. The brand introduced revolutionary features like modern suspension systems, pioneering the first electric start on a motorcycle, and launching a roaring 1000cc engine. These innovations catapulted Indian Motorcycles to become the largest motorcycle manufacturer in the world at the time.
Icons that Defined a Generation
Scout (1920 – 1946): A bike epitomizing the perfect balance between power and agility.
Chief (1922 – 1953): The Chief was not just a motorcycle but a style statement combined with rugged reliability.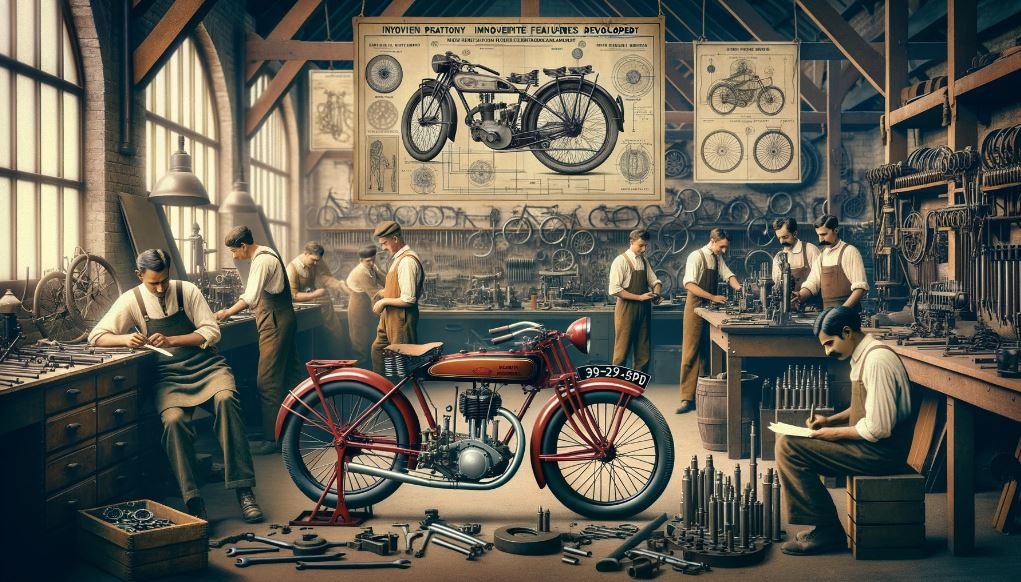 Trials, Tribulations, and Triumphs
While the journey wasn't always smooth, with the brand facing bankruptcy in 1953, Indian Motorcycles was destined for greatness. Thanks to Polaris Industries, the brand roared back to life in 2011. The acquisition was not just about business but about reviving an American legacy.
The Modern-Day Maverick
Fast forward to 2023, Indian Motorcycles has seamlessly integrated contemporary advancements with its vintage charm:
2023 Lineup: The brand pays homage to its rich history with the Chief model, reimagined for its 100th anniversary. Simultaneously, the lineup promises innovation by introducing models like the FTR Sport and the Indian Challenger Elite.
Technical Mastery: Touchscreen displays, state-of-the-art mufflers, advanced braking systems, and the inclusion of slipper clutches on selected models are a testament to the brand's commitment to technological evolution.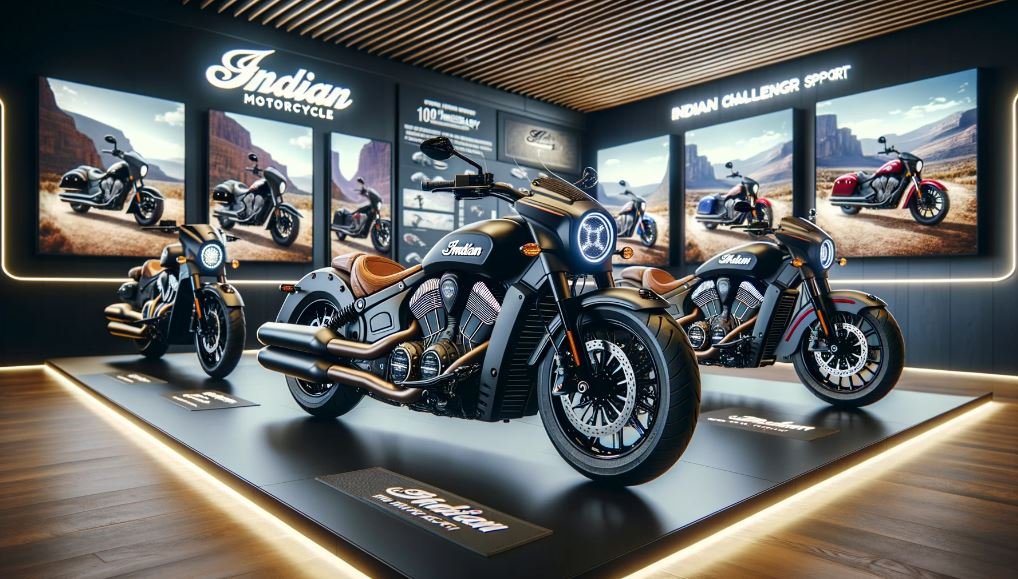 Value for Every Rider
Whether budget-conscious or looking for luxury, Indian Motorcycles has something for everyone. The 2023 Indian Scout Bobber Sixty, priced at a modest $10,749, promises efficiency without compromising quality. For those willing to splurge, the 2023 Indian Challenger Elite, tagged at $35,999, offers a blend of performance and panache.
In Conclusion
Indian Motorcycles is not just a brand; it's an emotion, a testament to the indomitable American spirit. Its rich history, iconic models, and innovative strides emphasize a brand that respects its past while enthusiastically racing toward the future. For those who ride, Indian Motorcycles isn't just a choice; it's a lifestyle.
Also, Read Unveiling the World of Public Surplus.
FAQs
What is the history behind Indian Motorcycles?
Founded in the early 20th century by George M. Hendee and Oscar Hedstrom, Indian Motorcycles quickly gained fame with innovations like the modern suspension system and the first-ever electric start on a motorcycle. They dominated the market in the 1910s and have since become an iconic brand in the motorcycle industry.
Who were the founders of Indian Motorcycles?
Indian Motorcycles was founded by George M. Hendee, a bicycle enthusiast, and Oscar Hedstrom, the mind behind the first gas-powered bike used in bicycle races.
What are some of the iconic models released by Indian Motorcycles?
Two iconic models are the Scout, produced from 1920 to 1946, and the Chief, produced from 1922 to 1953. Both models are renowned for their balance of power, design, and reliability.
Did Indian Motorcycles face any challenges in its journey?
Yes. Despite its early successes and innovations, Indian Motorcycles faced bankruptcy in 1953. However, the brand was revived when Polaris Industries acquired it in 2011, marking a new era of innovation and growth.
How have Indian Motorcycles evolved in recent times, particularly in 2023?
In 2023, Indian Motorcycles introduced new models like the FTR Sport and Indian Challenger Elite. The brand also celebrated the Chief model's 100th anniversary with a special reimagined edition. The motorcycles now have modern features like touchscreen displays, advanced mufflers, and enhanced braking systems.
What is the price range for the 2023 lineup of Indian Motorcycles?
The 2023 Indian Scout Bobber Sixty is priced at $10,749, making it one of the more budget-friendly options. On the luxury end, the Indian Challenger Elite is available at $35,999, offering high-end performance with a distinctive design.
Why are Indian Motorcycles considered an iconic American brand?
Indian Motorcycles represents a blend of rich history, innovative strides, and a commitment to quality and performance. Its legacy models, racing successes, and recent advancements position it as an emblem of American motorcycle heritage.