In today's fast-paced business world, keeping track of your contacts' employment status is more important than ever. Without an automated way to do this, you could be missing out on key opportunities that could make or break your business. That's where job tracking SaaS comes in – the ultimate solution for employment monitoring. In this article, we'll explore the importance of employment monitoring for businesses, how job tracking SaaS can help streamline your sales process, and what you need to know to choose the right one for your needs. Let's get started!
The Cost of Manual Employment Monitoring
Time and Money Wasted
Manually checking the employment status of your CRM contacts can be an incredibly time-consuming process. The more contacts you have, the more time it takes to keep track of each one. This can lead to a significant amount of time and resources being wasted that could be better spent on other tasks that actually move the needle for your business. Additionally, the cost of paying an employee to manually track these changes can add up quickly. Another factor that you should weigh in is the high likelihood of errors. The wrong company name or title might get matched with a lead, and so on. Always when humans handle large amounts of data manually, there's a high risk of errors which is inevitable.
Inability to Keep up with Changing Employment Status
Even if you have a dedicated employee checking employment statuses manually, there's still a high likelihood of missing out on key changes. With so many people changing jobs every year, it's easy to miss a new opportunity or forget to update a contact's information. This can lead to missed opportunities and a lack of up-to-date information in your CRM database.
Negative Impact on Sales and Customer Retention
Missing out on employment changes can have a negative impact on your sales and customer retention. For example, if a contact you were planning to reach out to has recently changed jobs, you might miss the opportunity to connect with them at their new company. Additionally, if you don't keep track of the employment status of your current customers, you might miss out on important opportunities to retain their business if they move to a new company. All of these missed opportunities can add up over time and lead to lost revenue and a decrease in customer loyalty.
How Job Tracking SaaS Works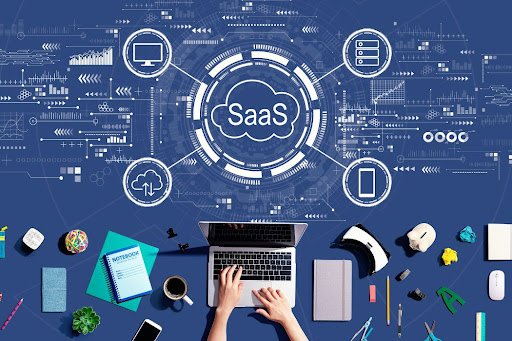 Connecting to CRM Database
A job tracking System as a Service or SaaS is software that helps to do the monitoring automatically, and much more. To start using a job tracking SaaS, you'll need to connect it to your CRM database. This process can be a bit of a challenge, depending on the complexity and clear structure of your CRM system, and even the skill level of your developer team. The correct integration is very important for the correct functioning of the systems, so Pipebooster, for example, offers to do the integration of its SaaS with any kind of CRM system for its customers. Their highly experienced software development experts execute the integration for the customer to reduce the risk of connecting some data to the wrong cells and messing up the ERP system of the client. Once the connection is established, the SaaS will begin tracking employment changes for all the contacts in your CRM database.
Scanning the Internet for Employment Changes
After the SaaS is connected to your CRM database, it will begin scanning the internet for any changes in employment status among your contacts. This includes monitoring job boards, social media profiles, and other online resources where employment changes might be posted. Pipebooster's powerful job tracking software scrapes data from the leading professional portal, LinkedIn, where most people keep their profiles up-to-date. Besides updating the contact data, it also validates the email addresses through a high-end 6-step validation process and enriches customer data. You can try Pipebooster for free.
Delivering Updates Directly to Your Inbox
Once the SaaS detects an employment change for one of your contacts, it will deliver an update direct to your inbox. These task management features allow you to stay up-to-date on all the changes happening with your contacts without having to manually check each one. Depending on the service you choose, you can often customize the frequency of updates to suit your needs.
Overall, job tracking SaaS software allows you to focus on other important tasks in your business by taking the manual work out of employment monitoring. By automating the process, you can save time and resources while staying up-to-date on all the changes happening with your contacts.
Choosing the Right Job Tracking SaaS
Features to Look For
When choosing a Job Tracking SaaS, it's important to look for features that align with your business goals. Some features to consider include:
Compatibility with your CRM system
Frequency of updates
Customization options
Integration with other tools
Reporting and analytics capabilities
Considerations for Small vs. Large Businesses
Small and large businesses have different needs when it comes to employment monitoring. Small businesses may only need basic monitoring features, while larger businesses may require more advanced reporting and analytics capabilities. Additionally, the size of your CRM database can affect the pricing and scalability of different SaaS options.
Cost-Benefit Analysis
Before choosing a job tracking SaaS, it's important to conduct a cost-benefit analysis to determine the ROI. Some factors to consider include the cost of the service, the time saved by automating employment monitoring, and the potential increase in sales and customer retention. By conducting this analysis, you can make an informed decision about which SaaS is right for your business.
Overall, choosing the right job tracking SaaS can help streamline your business and improve your employment monitoring capabilities. By considering the features, and size of your business, and conducting a cost-benefit analysis, you can find a SaaS that meets your specific needs and helps you achieve your business goals.
Comparison to Other Employment Monitoring Methods
While there are other employment monitoring methods available, they may not provide the same level of accuracy and efficiency as a job tracking SaaS. For instance, some businesses may try to use social media or other tools to track job changes, but these methods can be unreliable and may not provide timely updates. Additionally, hiring a dedicated employee to monitor job changes can be expensive and inefficient compared to using a SaaS. Overall, a job tracking SaaS software helps to provide a cost-effective and efficient solution for monitoring job changes in your contact base.
Final Thoughts
In today's fast-paced business environment, keeping track of your contacts' employment status is crucial to stay ahead of the competition. Manual employment monitoring is a time-consuming and costly process that can negatively impact your sales and customer retention rates. A job tracking SaaS offers an efficient and effective solution to streamline your business and keep you informed of any employment changes among your CRM contacts.
By using a job tracking SaaS, you can save valuable time and money, increase sales, and reduce churn rates. It's a smart investment for businesses of all sizes, and the benefits speak for themselves. At the end of the day, it's essential to keep track of your contacts' employment status to maximize opportunities and stay ahead of the game. One of the best software on the market currently is Pipebooster as a job tracking SaaS, as it offers a comprehensive suite of features and benefits.
Don't wait any longer to implement a job-tracking SaaS in your business. Take action today to streamline your operations, increase your sales, and stay on top of your game.
Also Read Interesting Articles At: Today World Info.